Protecting your car? We all need to travel, to work, or to go on vacation. But often our car is damaged and redamaged again and again. Do you know that you are tired of staying too long waiting for your car to be repaired, perhaps even for days, and you are forced to travel by bus or taxi? But with Cavalli Stables we give you the opportunity to have the best car service in all of Canada by offering different services for your car that you will surely love. Let's take a look at the services your car needs below? And why you should choose Cavalli Stables.
One of the best products we will find in us is Ceramic Coating, it is a unique outfit that your car needs.
Ceramic Coating
Our car can very easily be damaged and its repairs cost terribly much. You are tired of the many repairs you are making to the car on the outside? Then it's time to try ceramic coating, you will love it. It is a garment that protects the car from many external factors such as Rain, Wind, Sunlight, scratches, Cold. It is capable of making our car look like new. Ceramic Coating is the best for Car protecting.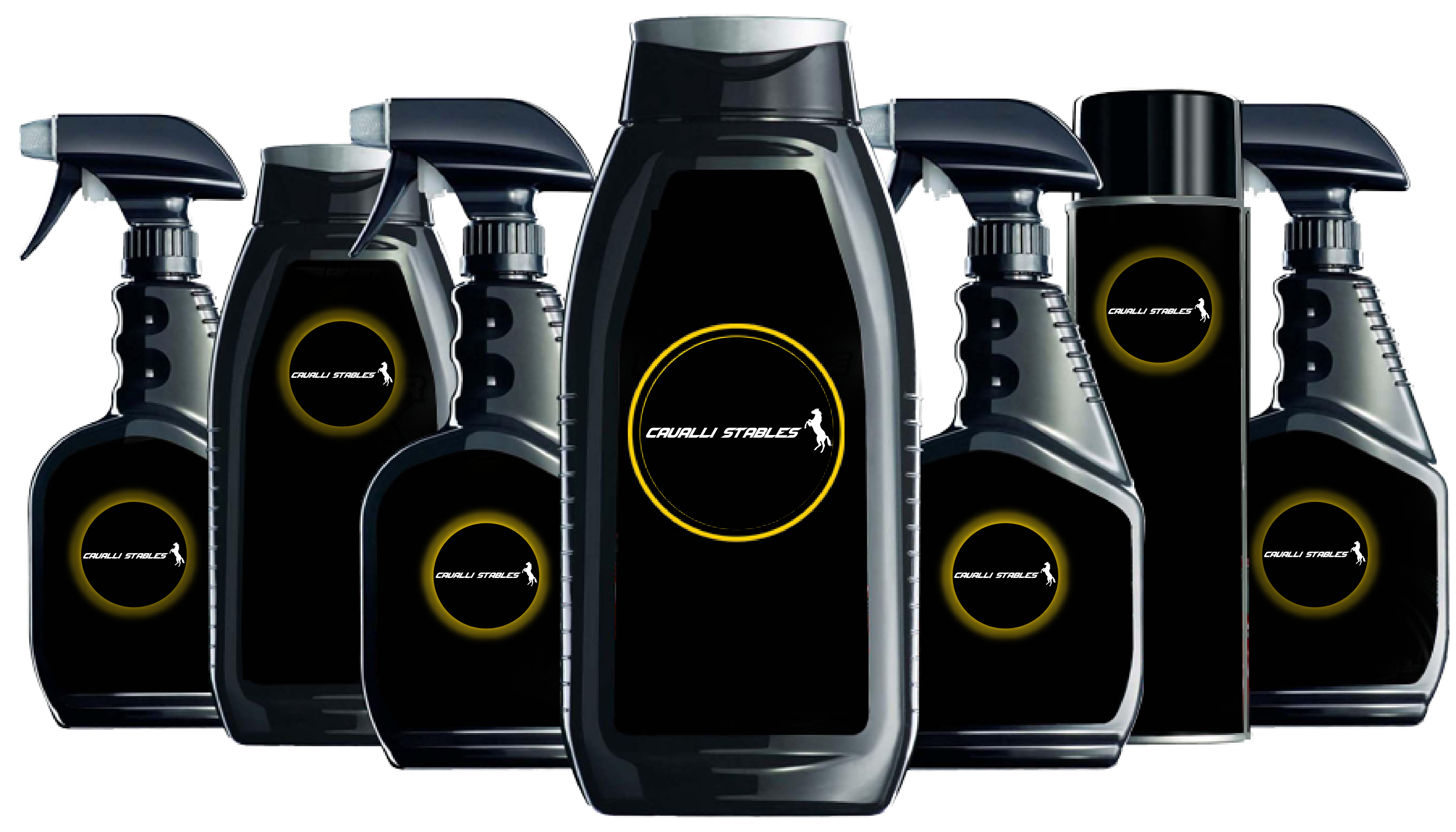 Automotive Detailing
Ceramic Coating is an important part of Cavalli Stables, but in addition, we are able to bring many more services for Car Protecting such as:
Interior & Exterior Package $175
To have a healthy car we take great care of it because for us we can say it is like a second home. We give you the best opportunity for your car at a comfortable price. Maybe our car looks damaged and old due to the small carelessness we cause it by making a car dirty and not very comfortable. But let's take a look at some of the Interior and Exterior services you can find here.
Bumper-to-bumper service with attention to detail, including protective coatings for lasting freshness and cleanliness.
Includes:
Wheels cleaned and tire shine
Full Vacuum
Leather clean and treatment
Dash wipe down (UV protection and colour enhancer)
Door jams cleaned
Trunk vacuumed
Windows cleaned
Cup holders cleaned
Other cracks and crevices cleaned Scent spray for freshness
1 set of floor mats cleaned
Exclusive: "Andiamo" Package $90
"Andiamo" means "let's go" in Italian. This express package offers quality and efficiency at a reasonable price.
Includes:
Exterior Clean
Wheels cleaned and tire shine
Express dash, console, and door wipe down
Express vacuum
Express mat clean
Industrial Cleaning & Sanitization
Cavalli Stables mobile cleaning offers a revolutionary way to clean. Our car often needs frequent services and disinfections, maybe the smell of your car is an unbearable smell or its cleanliness is not at the right level. You have found the right place with Cavalli Stables because we offer quality disinfection and your car will be as clean as on the first day of purchase.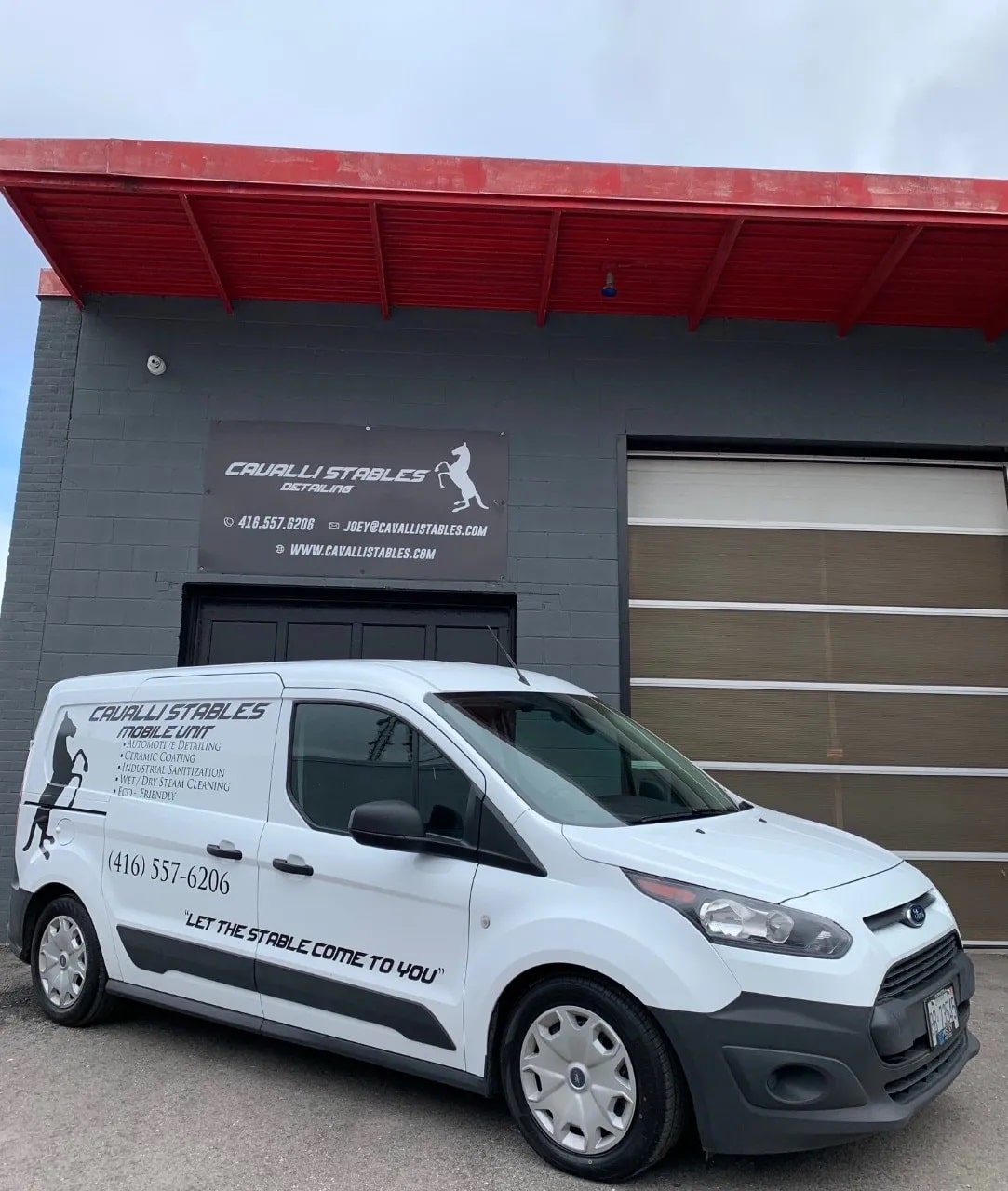 We are ready to offer the best quality car services in the whole city of Mississauga, Toronto, and all of Ontario.
Why choose us?
Cavalli Stables Mobile Unit offers a revolutionary way to clean. With the use of steam vapour, we are able to powerfully clean, sanitize and disinfect a variety of different things including, but not limited to: vehicle interior and exteriors, furniture, condo disinfection,  public areas, medical clinics, daycares, restaurants, gyms, and public transit vehicles. We are able to safely, effectively, and naturally disinfect anything that is exposed to bacteria, all in the comfort of your home, office, or business. Feel free to contact us here. Don't hesitate to call us and provide yourself with the best ceramic coating services near you.