Interior Automotive Detailing Toronto
Having an auto detailer work on the interior of a vehicle is beneficial to car owners for a variety of reasons. Not only will the interior of their vehicle be properly cleaned, but it will also be done utilizing vacuuming, steam cleaning, liquid cleansers, glass cleaning, and brushing, among other methods. The detailer will also clean parts composed of leather, vinyl, natural fibers, and plastics, such as seats, windows, door panels, and dashboards.
The inside cabin detailing process of a car often takes more time and work to finish than the outside detailing process. However, it will not only make the inside cleaner and smell nicer, but it will also eliminate operational hazards, such as dirty and cloudy windows, which could obstruct the driver's view. It will also assist to prevent the transmission of allergens, resulting in a safer and healthier drive for the vehicle owner.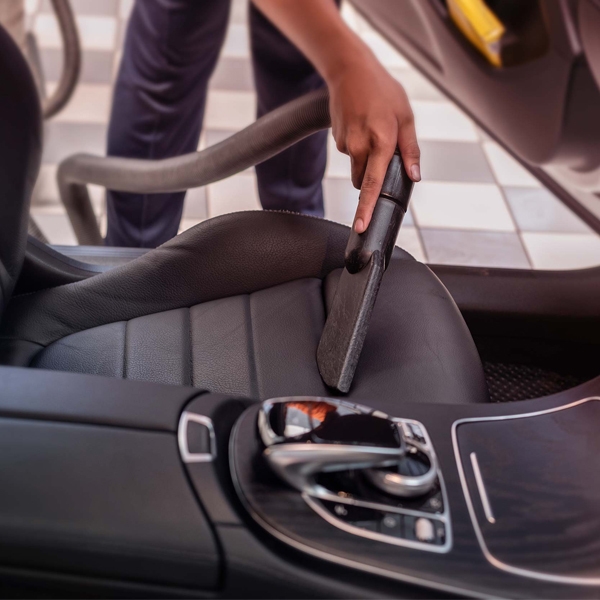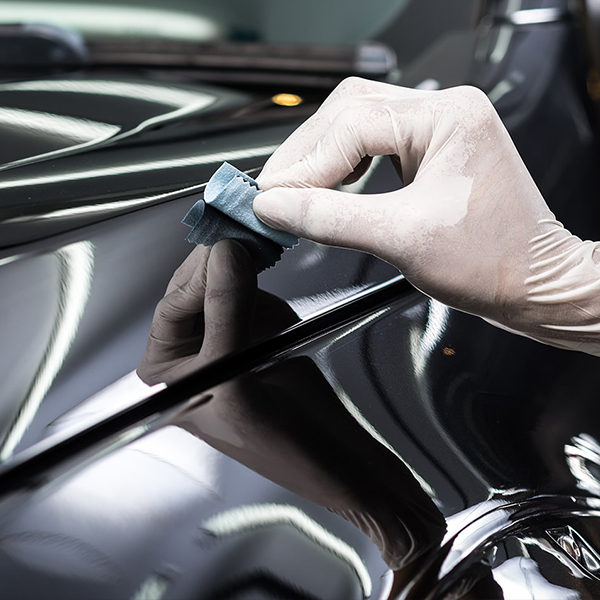 Exterior Automotive Detailing Toronto
Exterior detailing is more than just a quick wash of a vehicle's exterior. Rather, it is a more intricate, in-depth elaboration of its outer components. A car will undoubtedly encounter road salt, boulders, gravel, and/or dust from construction zones. Exterior detailing, such as the use of degreasers, waxes, and detergents, can significantly improve its outward appearance.
Exterior detailing can include washing and drying a car's body, wheels, tires, and windows; using clay bars to remove dust and grit; applying a sealant to protect your car paint; and polishing the exterior to remove or reduce surface scratches. The sealant can shield the car from sunshine, as well as water, grime, and tar, among other things.
Other procedures include removing tar and bug splatter, detailing the engine, polishing headlamps, washing windshields and wiper blades, and cleaning the rims and tires. The inner wheels, on the other hand, may not be cleaned because it is a time-consuming process that some vehicle detailing pros may regard to be overtime. As a result, they are only permitted to clean the lip and face of the wheels.
Remember how you used to like the fragrance of a new car during the first few weeks after purchasing it? That sensation of freshness and nearly tactile cleanliness, on the other hand, did not happen by chance. In actuality, the new vehicle scent that you initially loved was caused by the interior car detailing that was required to get your automobile ready for the showroom in the first place.
Fortunately, we can assist you with restoring your vehicle to near-new condition both inside and out. This is because, in addition to performing comprehensive exterior car cleaning, our interior auto detailing professionals in GTA use professional shampooing, steam cleaning of upholstery, and interior wood and leather reconditioning to totally revive the interior of your vehicle.
Car Detailing Packages by Cavalli Stables
Best Seller: Interior & Exterior Package $185
Bumper to bumper service with attention to detail, including protective coatings for a lasting freshness and clean.
Includes:

Exterior Wash
Wheels cleaned and tire shine
Full Vacuum
Leather clean and treatment
Dash wipe down (UV protection and color enhancer)
Door jams cleaned
Trunk vacuumed
Windows cleaned
Cup holders cleaned
Other cracks and crevices cleaned Scent spray for freshness
1 set of floor mats cleaned


Exclusive: "Andiamo" Package $100
"Andiamo" means "let's go" in Italian. This express package offers quality and efficiency at a reasonable price.
Includes:
Express dash, console and door wipe down
Express seat and floor vacuum
Express mat clean
Windows cleaned
Exterior Package $60
Exterior items only from Interior & Exterior Package.
Specialty Vehicle Exterior Package $100
An exterior package designed specifically for exotic, luxury and classic cars. Exterior items only from Interior & Exterior package. Touch-less dry available.
Interior Package $135
Interior items only from Interior & Exterior Package
Wash, Clay & Wax Application Package $300
Everything from our best selling Interior & Exterior package with a machine applied protective wax coating prepped with clay bar.
Add on: Pre-Wash Decontamination $40+
Available add on to any package. A paint decontamination process that removes stubborn iron deposits, industrial fallout and lime deposits, among other road grime.
Add on: Alcantara Clean & Treatment $20-$85
Alcantara requires a meticulous treatment with specific tools to safely and effectively bring it back to life. Price depends on the amount of Alcantara in the car.
Floor Mat Clean $25
Per set
Paint Polishing
Available Upon Request
Headlight Restoration
Available Upon Request
Gift Certificate
Available Upon Request
Fleet Management
Available Upon Request
"Listed prices are for cars. Trucks and suv's +$25, 7 passenger vehicles and vans +$35. HST not included. Travel fees may apply for mobile services. $25 cancellation fee within 24 hrs of scheduled appointment. Extra charges may apply for salt and/or pet hair removal. Payment forms accepted include: Cash, Debit, Credit, Cheque, E-transfer. All services are mobile. In house services available upon request."