CAVALLI STABLES SYSTEM X CERAMIC COATING.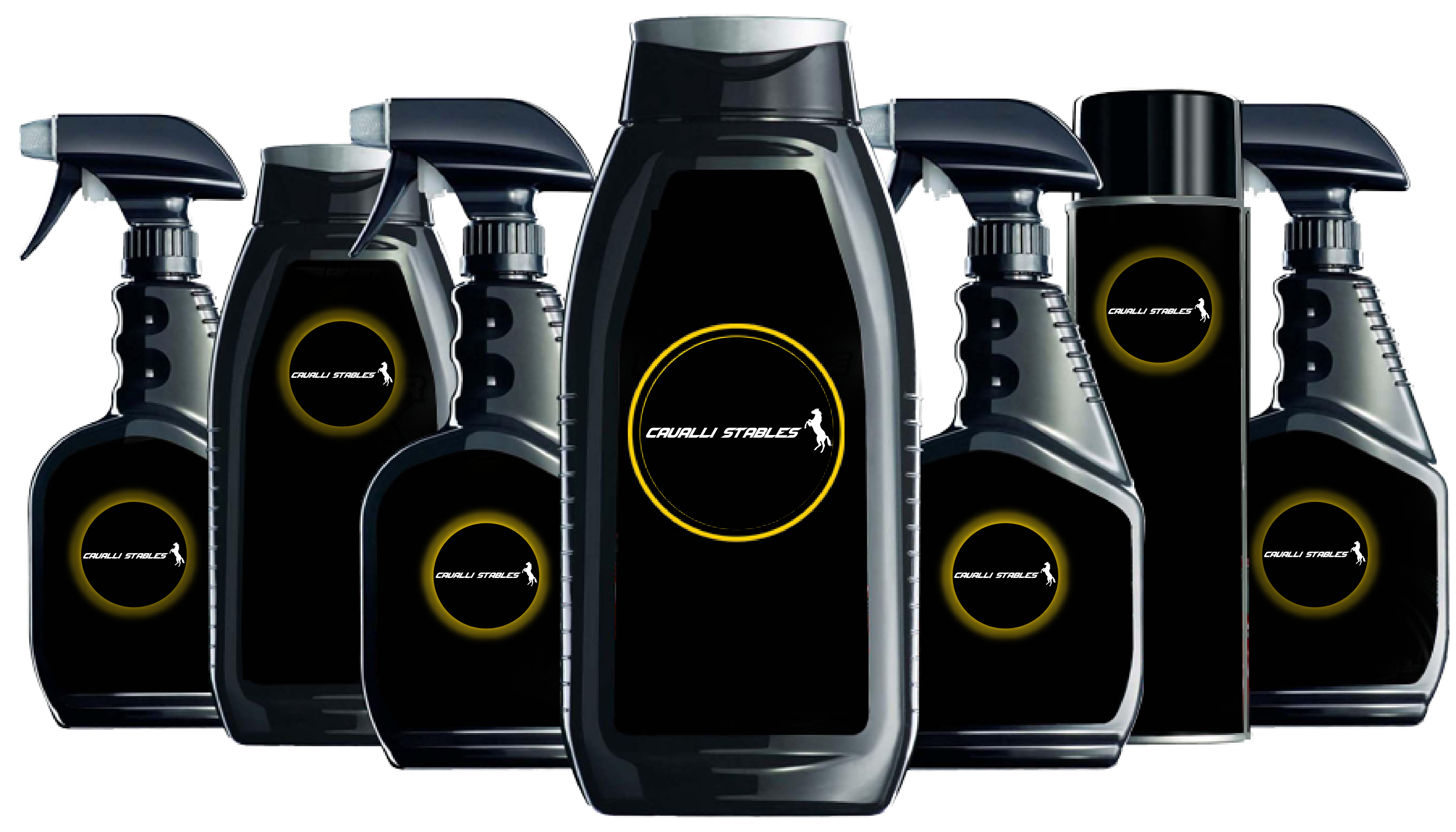 System X Diamond represents a revolutionary advance in paint protection. An exclusive, permanent ceramic coating imparts a color enhancing gloss while protecting exterior surfaces for the Lifetime of new cars, and up to 8 years on used cars.
System X is a semi-permanent coating that actually becomes the functional surface of your vehicle's paintwork. By creating an inseparable bond on a molecular level with your paintwork, you get a coating that cannot be washed off like a wax or sealant.
System X Crystal offers the benefits of a ceramic coating with a cost effective price! As an entry level coating, you're getting great protection for a good price! Crystal offers up to 3 years of protection, good durability and high gloss!
Providing extreme hardness and resilience for the most demanding conditions. Xtreme Marine Ceramic Coating is our most effective coating for protecting against friction, heat, and solvents. Xtreme Marine Ceramic Coating offers extreme durability.
System X Interior creates a high-tech super hydrophobic coating based on advanced nanotechnology to protect your interior surfaces such as fabric seats, carpet, leather, and vinyl. Spills and stains clean up easily and quickly. System X Interior forms a strong bond with fibers to prevent removal during cleaning. Liquids are unable to attach or penetrate the fibers and are repelled in droplets.
Xtreme provides a tough, long-lasting, mirror like finish that protects against corrosive elements. Xtreme has passed strict Boeing approval testing and withstands temperatures over 1000 degrees. Xtreme ceramic clear coating is glossier, chemical resistant, and harder than your gelcoat and paintwork. It provides incredible protection against friction, acid rain, bird droppings.
When liquids come in contact with our coating, substances repel and liquids roll off without penetrating or staining the material. While traditional fabric coatings cause the material to become stiff and scratchy or changes the color and appearance, System X allows the material to breathe, retaining its natural feel and retaining it's original look. The ultra safe technology gives peace of mind for people with children or pets.
    ANTI-GRAFFITI TEST: SYSTEM X CERAMIC COATING
                        SYSTEM X CERAMIC COATING
ANTI-GRAFFITI TEST: SYSTEM X CERAMIC COATING
Up to
Lifetime
Warranty and Protection
412
Happy customers
so far
---
{"slide_to_show":2,"slide_to_scroll":1,"autoplay":"true","autoplay_speed":3000,"speed":300,"arrows":"true","dots":"true"}
---
Up to
Lifetime
Warranty and Protection
412
Happy customers
so far
---
{"slide_to_show":2,"slide_to_scroll":1,"autoplay":"true","autoplay_speed":3000,"speed":300,"arrows":"true","dots":"true"}
---